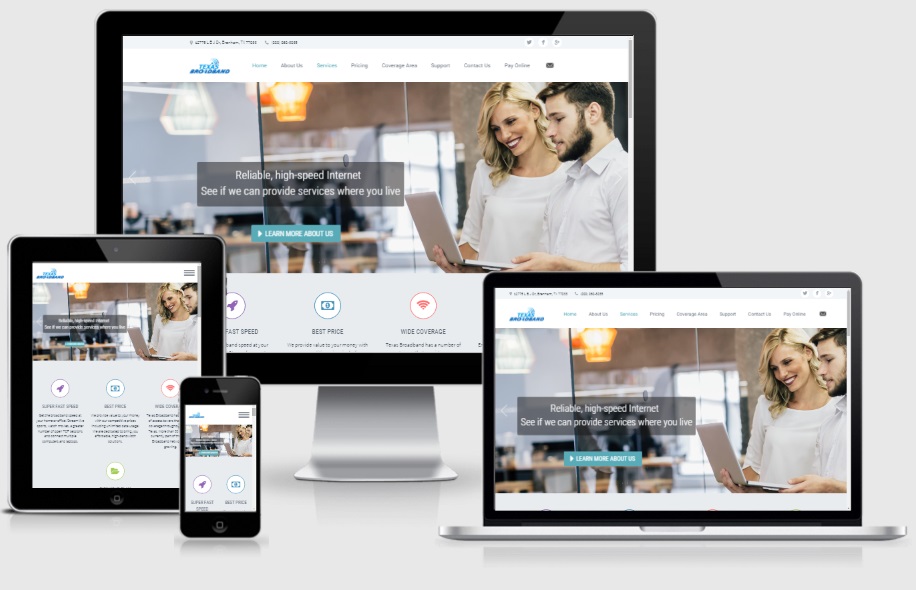 Texas Broadband is one of the largest wireless internet providers in South Central Texas. We helped them redesign and develop a new website which is responsive, user-friendly, neat and unique in its own design. We not only gave Texas Broadband's website a new look but a brand new face to the business's identity. The key components of this project were, that now Texas Broadband's customers will have access to their County Coverage Map through the KML map.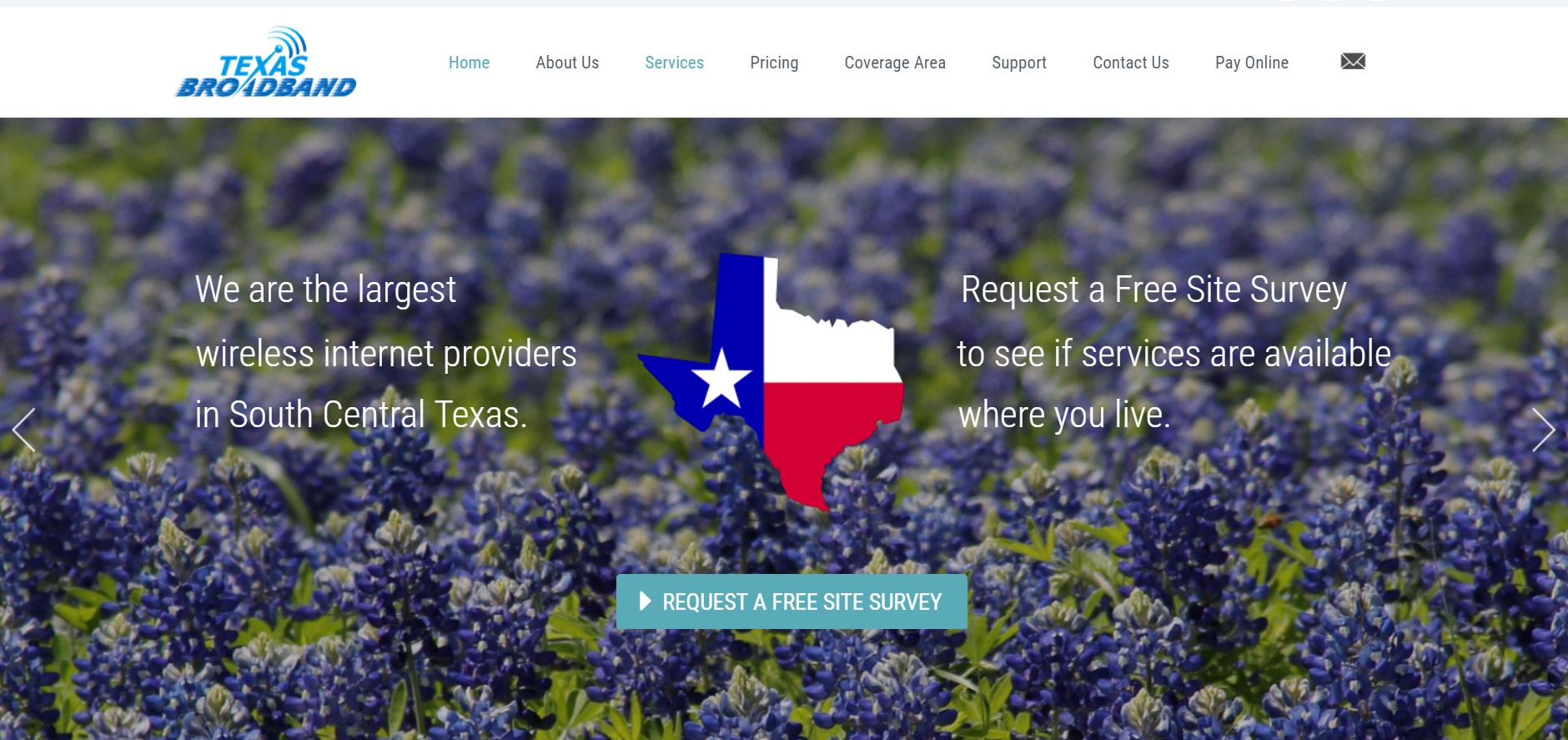 Customers will also have the convenience of filling out the Site Surveys Form to check if Texas Broadband can provide services at their address. We also incorporated a convenient workflow to their system for requesting Static IP's. Texas Broadband also has a customer Account Login portal where users can register for an account, log in, track their usage and also conveniently pay their broadband bills online.
From The Client - Misty Smith, Owner - Texas BroadBand
"I can't thank LadyBird Info Tech enough for what a difference they have made for our company. Having a good website is critical for most business, especially an ISP company such as ours. LadyBird Info Tech responded quickly to our request, met in person to go over changes, sent a proposal that evening and got started right away. Not only did the site come out great, they completed the re-design ahead of schedule.  They did a complete re-design of our old website, made changes to our social media pages, and scheduled training sessions to show how to maintain and make changes to the website on our own. 
They really took the time to go over details and explain what is best for our business. I learned so much working with LadyBird Info Tech, I cant wait to work with them again on future projects.
Thanks LadyBird Info Tech, you're the best!